---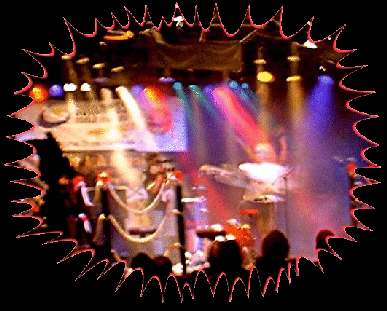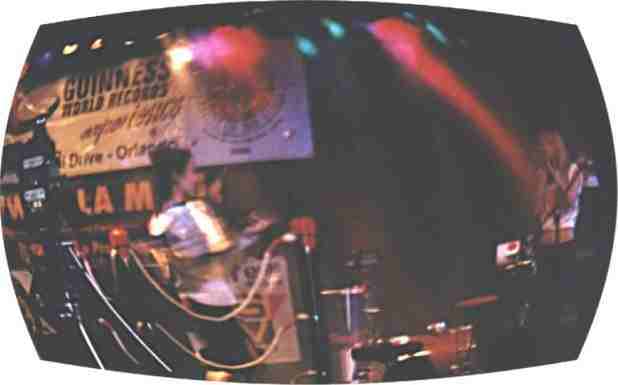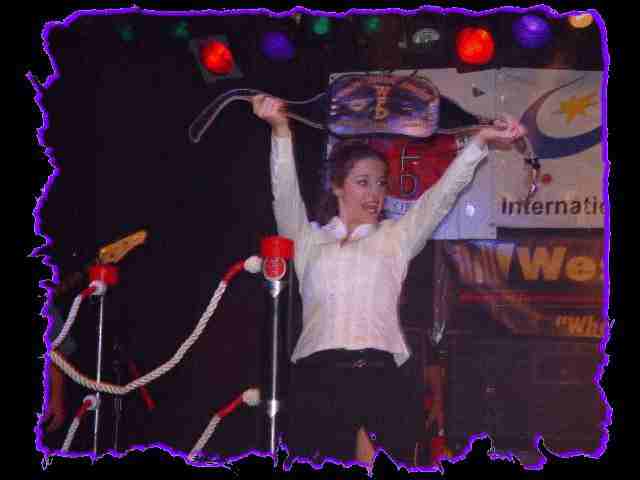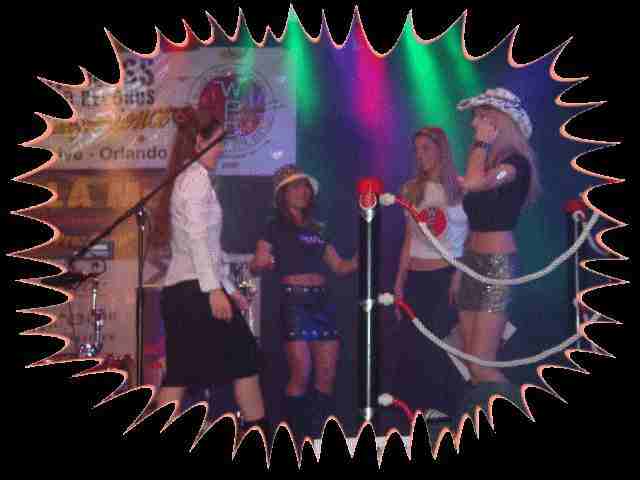 The WFD girls take the stage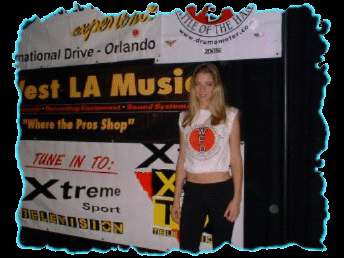 Kathleen Axis

A packed house, rising smoke, flashing lights, gorgeous girls, anxious Red Bull guzzling contestants, and the infamous Drumometer captured the attention of the audience as the WFD took drumming to the EXTREME! The WFD's 2nd annual World Finals was again hosted by Glenn Noyes and West L.A. Music and was held at The Musician's Institute in Hollywood, CA. Additionally, the extreme drumming event was captured by XSTV and will air starting in May on FOX television.
Jocelyn Nelson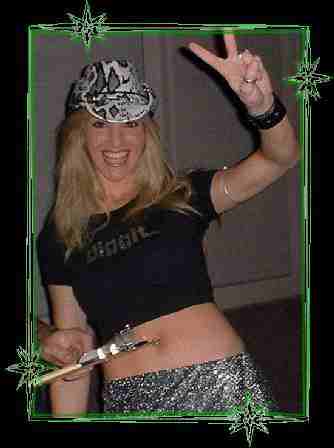 Arlene Bevilancqua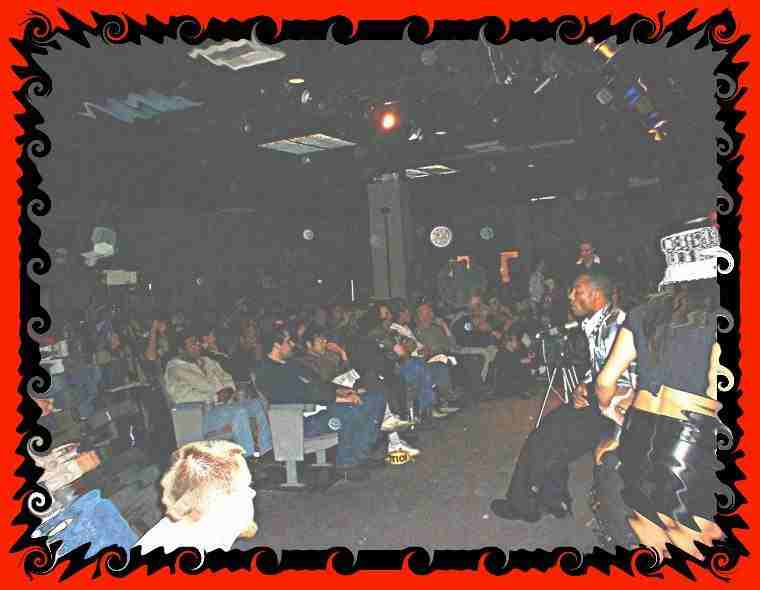 A packed house watches contestants battle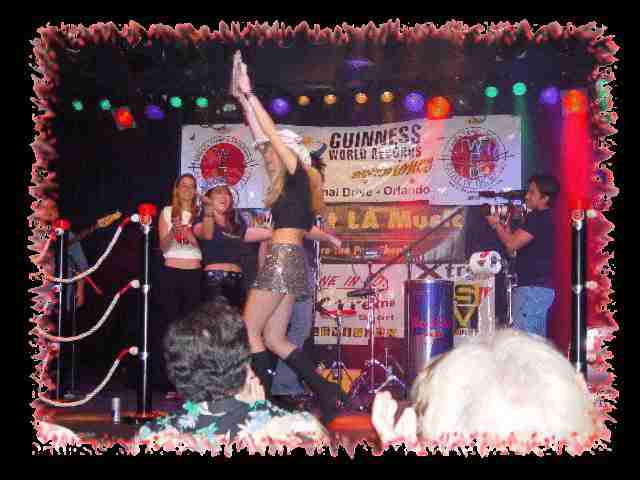 Arlene Bevilancqua displays the score. Note that's Weird Al's Jon Bermuda Schwartz in the "Hawaiian" shirt!
Rikki Rocket was the master of ceremonies and a comical host. Guest celebrities included Gregg Bissonette, John Blackwell, Mark Craney, Virgil Donati, Myron Grombacher, Doane Perry, Mark Shulman, and .Jon Bermuda Schwartz Competing celebs included Bryan Hitt of REO Speedwagon, Glenn Sobel of Beautiful Creatures who incidentally won last year's Battle of the Hands, and Mike Mangini who was trying to break his 'bare hands' record. While Art Verdi, Mike Mangini and Tim Waterson attempted new records, Tim set a new record for doubles with his feet playing an unbelievable 1,407 in 60 seconds! This year's house band was Johnny Rabb and the Techno-Trio who laid down some infectious grooves while Zoro & Richie Garcia mesmerized the house with their funky half-time performance.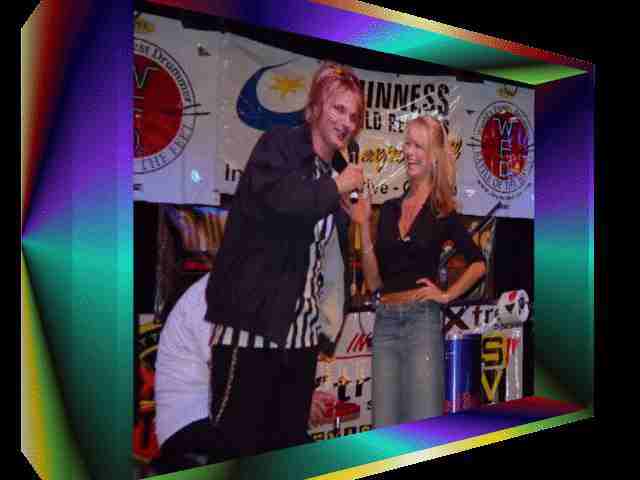 Rikki Rocket and XSTV's Michelle
Russo ham it up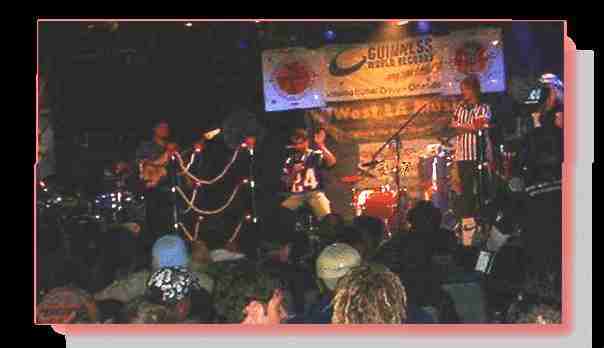 Mike Mangini speaks to the crowd
before attempting to break his 'bare hands' record


Mike Mangini attempts a new 'bare hands'
record!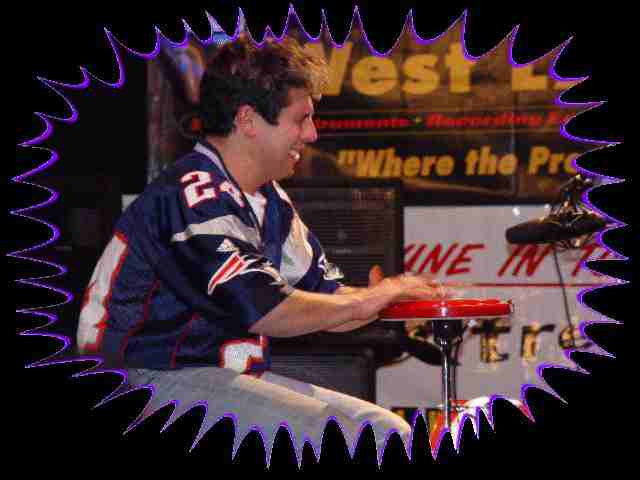 | | |
| --- | --- |
| | |
| Tim Waterson breaks his doubles record - 1407! | |
| | Johnny Rabb congratulates Tim on his new record! |
| An out-of breath Tim Waterson speaks to the crowd after setting a new double record. | |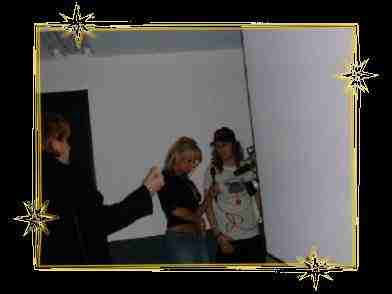 WFD champ Tim Waterson with XSTV's Jody Feingold
and Michelle Russo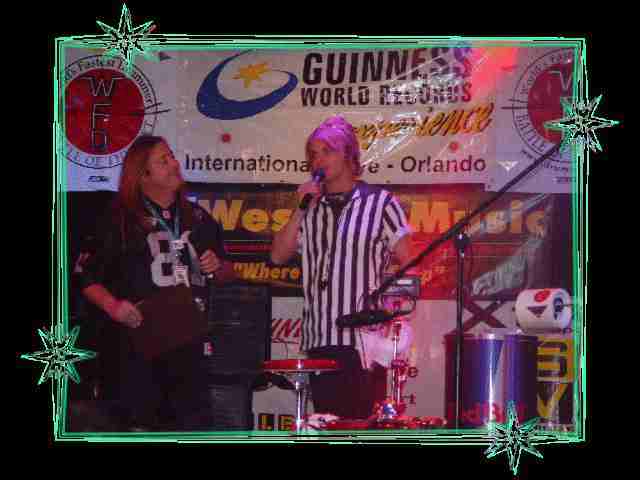 West LA Music's Glenn Noyce and Rikki Rocket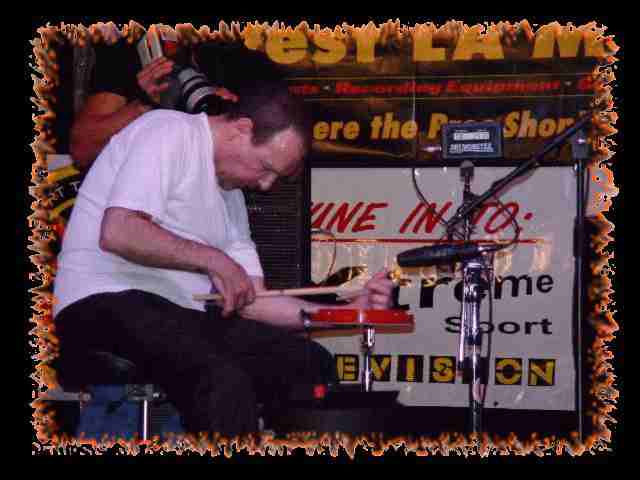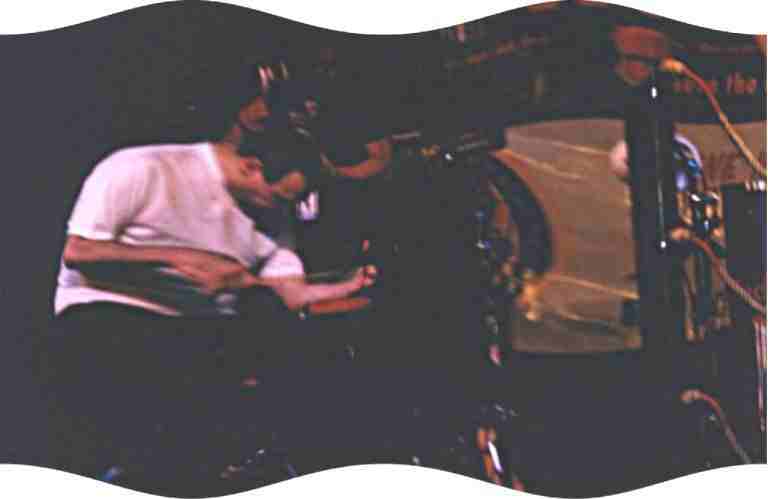 Art Verdi attempts to break his record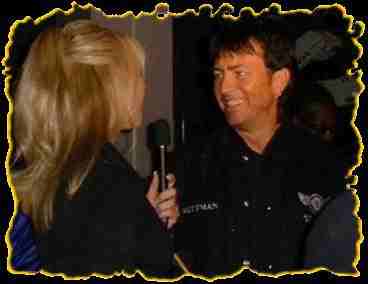 XSTV's Michelle Russo interviews Bryan Hitt of REO Speedwagon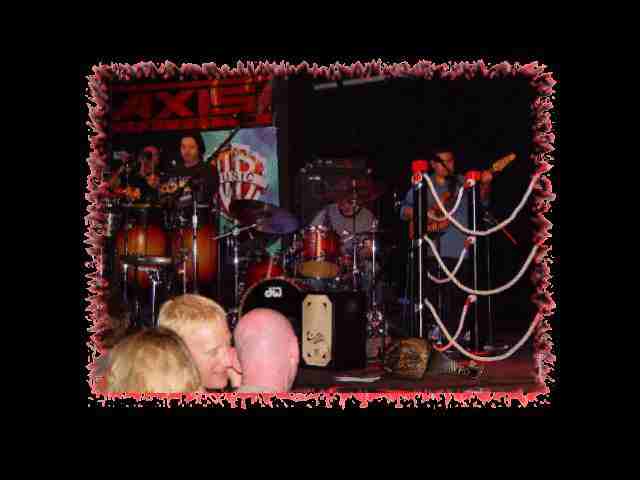 Zoro and Richie Garcia lay down a funky groove. Note
Gregg Bissonette commenting to Myron Grombacher!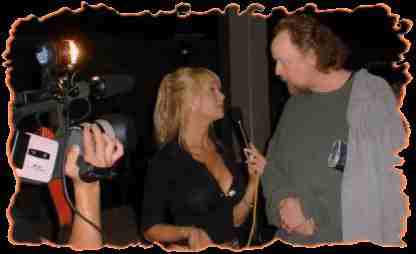 Michelle Russo interviews Doane Perry of Jethro Tull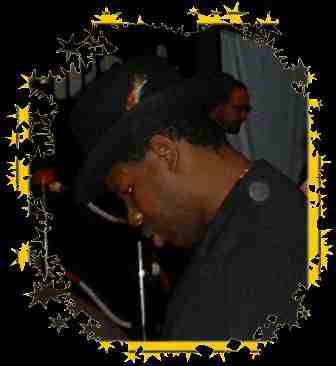 John Blackwell (drummer for Prince ) checks out the stage before the
contest.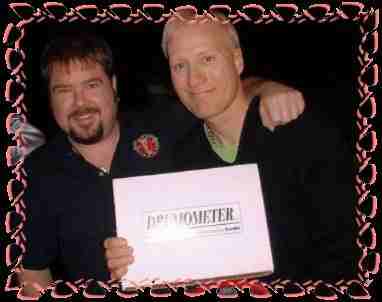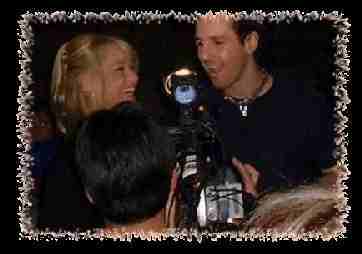 Gregg Bissonette picks up a Drumometer after the contest Michelle interviewing Glen Sobel




In a blur of hands and feet, two finalists captured the titles of Fastest Hands and Fastest Feet, and grabbed incredible prize packages. Twenty-year-old New York native, Jotan Afanador, won the Battle of the Hands contest with an amazing 1,081singles in 60 seconds and Doug Pellerin won the Battle of the Feet playing 874 singles in 60 seconds with his feet!
DrumStuff.com's Ty Parker competes in Battle of the
Hands

The bass drum roars as Battle of the Feet begins!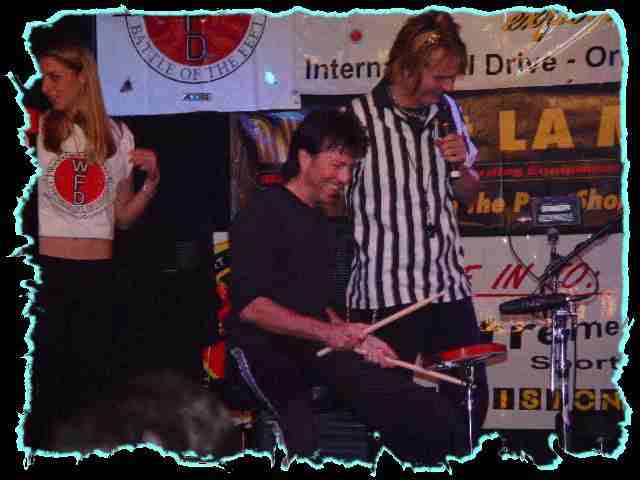 REO Speedwagon's Bryan Hitt competes!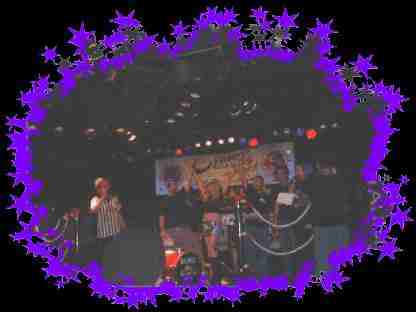 The winners and Arlene Bevilancqua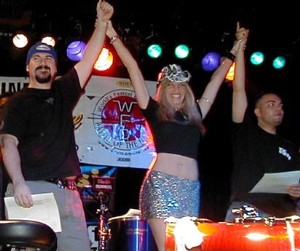 Photo credit:Pam Gore

Battle of the Feet and Battle of the Hands winners congratulate each other.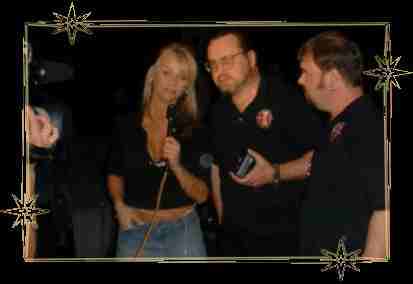 Michelle Russo interviews WFD founders Boo McAfee and
Craig Alan

Sponsors included Nike, Warner Brothers, Pro Mark, Roland, Remo, Mapex, DW, Drumometer, and Axis.

The WFD would like to thank the following:

Musicians Institute:
David Lopez - House Engineer / Production Manager
Brian DiAlfonso - Monitor Engineer
Curtis "Tex" Skelton - Lighting Director
Micheal Roe - Video Director
Sebastian Pop, Raymond Vella - Camera Operators
Oscar Doniz - A/V Engineer
Lori Quintanilla, Will Taylor, David Lopez -Production Assistants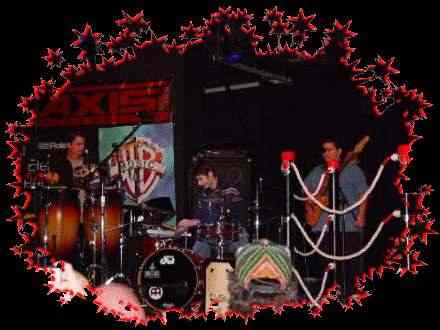 Techno-Trio
Johnny Rabb - drums
Jerry Navarro - bass
Chris Paterson - Percussion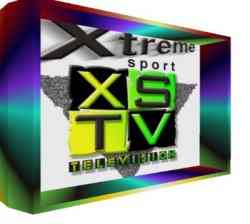 Rankings for this event Below


NOW ON TO THE PHOTOS!!!!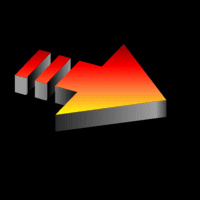 ---
Back
Copyright(C) 1999/2000/2001/2002 Alan-McAfee, Inc. All Rights Reserved
World's Fastest Drummer, WFD,Battle of the Hands,Battle of the Feet and the WFD icon are trademarks and service marks of Alan-McAfee Inc