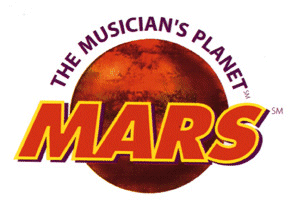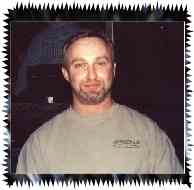 Congratulations to Randy Hampton
HIGHSCORE OF THE DAY
908



The WFD congratulates johnnyraBB stick company on holding the winning score in the Nashville
Battle of the Hands!!!!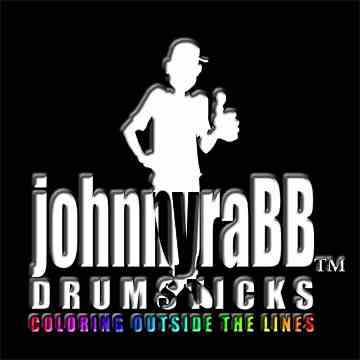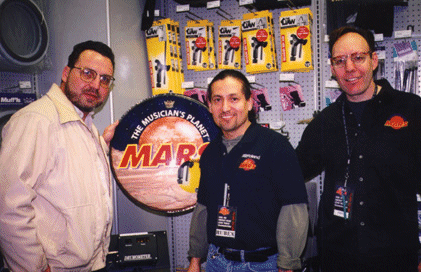 Drumometer co-inventor Boo McAfee with Mars Percussion Sales Manager
Ruben Gonzalez, and Maxwell Schauf.

Even "Not So Modern Drummer's" John Aldrige checks out the
future of drumming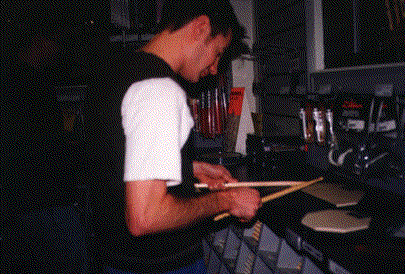 World's Fastest Drummer, Johnny Rabb
Warms up before blistering the Drumometer.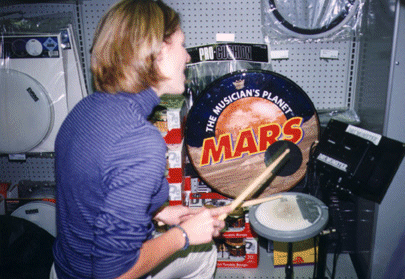 "Miss WFD",
Jennifer Fussell, having fun with the Drumometer.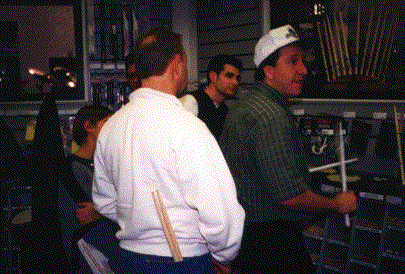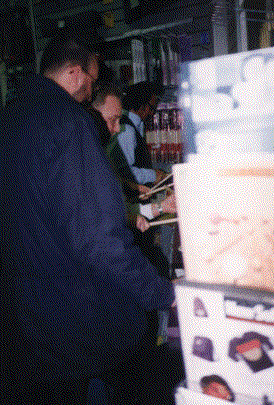 "Mar's stick counter takes on a gym-like atmostphere while drummers warm up
for their chance at the Drumometer"

We would like to thank Ruben Gonzalez, Maxwell Schauf and Mars Music in Nashville for their support of Drumometer Day.


Back To Previous Events Menu
Copyright © 1999/2001 /2002 Alan-McAfee Inc. - All Rights Reserved